Mary Glasgow Magazines Important Information
Mary Glasgow English and German magazines will close at the end of the current school year. French and Spanish magazines will continue to be produced for the USA and Canada only. Please refer to our FAQ page for more information.
Videos
The Queen's Platinum Jubilee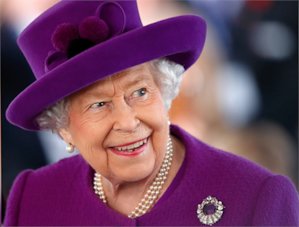 We talk to members of the public in Windsor, UK and see what they think about the Queen's Platinum Jubilee.
More videos
You are viewing videos at Crown level (Pre-intermediate).
Turn it down?

Five British teens talk about their listening habits. Is their music too loud?

Phones in School: Friend or Foe?

Should mobile phones be allowed in school? You decide!

Light pollution

Ashlyn So

During the pandemic, one teen uses her talent ... and finds her voice!

The Emoji Age Gap

Three British teens talk about their most and least used emojis! Find the video activities under Language Lab!

Amazon: Online Shopping

Amazon is the biggest online store in the world. We watch teens order online and talk to about what they love – and hate about online shopping.

Can you speak 'cat'?

Freya tests out a new cat translator app with her pet cat, Bailey.

Dreams

Crown speaks to two teens about their weird COVID dreams!

A video about masks!

Josh talks about wearing a mask, and shows you how to make one using a sock!