Videos
Is Social Media making us speak the same?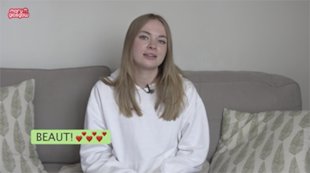 We see the same phrases used over and over again on social media. But why are we all speaking the same? CLUB talks to three teens about their social media speak.
More videos
You are viewing videos at Club level (Upper-intermediate (B2) FCE).
No Joke!

It releases stress, it lowers blood pressure and even makes you more attractive. What is it? Laughter! We speak to four Brits about their laughing habits.

Rage!

How much can Georgie take before she loses her temper? Watch the video and find all the phrases she uses to express her rage!

Light pollution

Going out? Staying in?

Two British teens talk about life after lockdown, including socialising, masks and the COVID vaccine.

Amazon: Online Shopping

Amazon is the biggest online store in the world. We watch teens order online and talk to about what they love – and hate about online shopping.

Student life in a pandemic

Streaming and me

Two teens talk about their streaming habits.

Coronavirus and racism: How racism infected my school

One U.S. high school student reports on racism during a pandemic. This video is licensed for Mary Glasgow / Scholastic UK with special permission of The New York Times.

Learning at home ... in lockdown

Four teens from the UK tell us about how they are learning during the lockdown.