Website guide
Registering as a new user
To set up your account for the first time, click on the "register" button in the top left corner.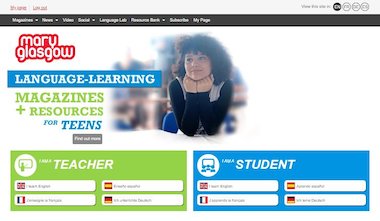 Choose your role. Select either "I am a Teacher" or "I am a Student."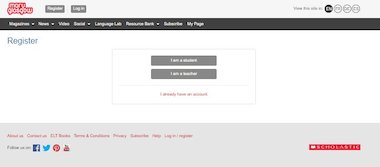 Complete the fields on the "Create account" form using your teacher or student code.

Teacher codes can be found on the Teacher's Notes that accompany your magazines.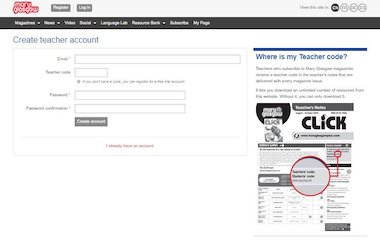 Student codes can be found on the front covers of the student magazines.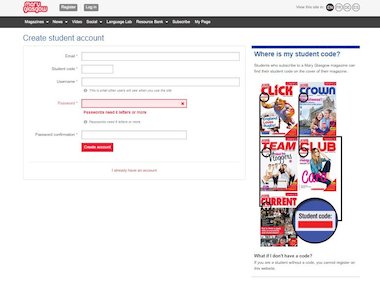 Can't find your code? For help and assistance registering on the website please email our Support Team.
---
Discover our range of digital resources
After registering, you will be able to access all of our relevant teacher and student resources on the site. The first page you will see is our magazines page including all past issues of our magazines for each language.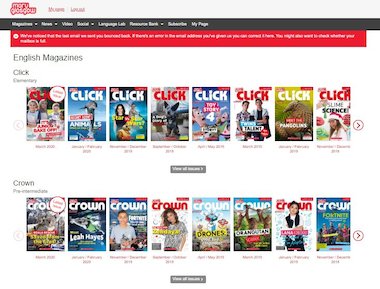 Clicking on each magazine cover, will take to you to the individual magazine issue page. This page shows the audio tracks, video and resources linked to each magazine issue.
In response to the

COVID

-19 school closures, we have also made digital issues of our magazines available here. Access these by clicking on the "View magazine online" button in the banner.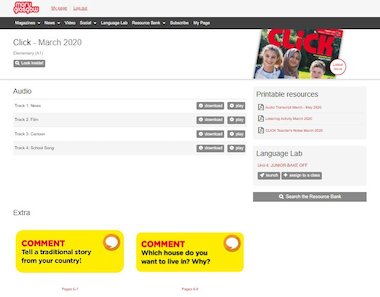 You can find even more resources by clicking on the links in the website menu.

These include:
News – Authentic articles tailored for teens and graded for classroom use by teams of journalists and teachers.
Video – An authentic new video is linked to each issue, featuring real teens discussing everyday life and culture.
Social – Students can practise their writing and comprehension skills by accessing Chatter, our fun and fully-moderated live language forum. (English only)
Language Lab – An online learning unit accompanies each magazine issue, providing a fun, easy way for students to test their language skills.
My Page – Teachers can update their account details here.
---