Practise English. Earn points.
Start an account
Start an account here. You need the student code from your magazine.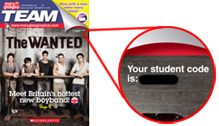 Use the website
Start an account
10 points
Answer

ALL

questions on My Page
5 points
Upload an avatar picture
5 points
Comment on News or Student News


Only your first comment on each article gets points

2 points
Write many friendly and interesting Chatter messages
10 points
Write an excellent comment on News or Student News
10 points
Send a story for Student News
20 to 35 points
Make a video for Student News
40 to 50 points
For excellent work , you can get extra points.
Points return to zero at the end of the month.
Student of the month

The student who got the most points last month is Student of the Month.
The prize: Your avatar on the home page.
Who has got the most points this month?
Stickers

When you earn points, you get stickers. The stickers go on My Page.
Win a prize!
There are five prizes every year!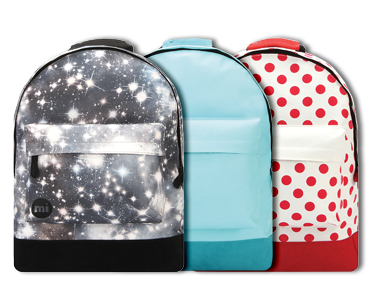 Get the most points on the website between these dates, and win an amazing prize:
Prize 1: 31st October 2018
Win: A MiPac Backpack!
Prize 2: 31st December 2018
Win: Skullcandy headphones!
Prize 3: 28th February 2019
Win: A Fitbit!
Prize 4: 31st March 2019
Win: A pair of adidas® shoes!
Prize 5: 31st May 2019
Win: An action camera!
If you are the winner, we send you an email!

Students can only win one prize each year. If a student finishes top more than once, the prize goes the first runner-up without a prize this year.