Useful links
We've just launched an exciting new project with Sue Fleet, an MFL teacher at Ormiston Horizon Academy in Stoke-on-Trent, UK. She's going to be blogging about her experiences teaching Spanish – with Mary Glasgow Magazines of course! – throughout the year. Expect lots of tips, observations and tales from Sue and her enthusiastic class as they embark on their language learning journey. Join in and be a part of Sue's blog !
Lingos is a free site that helps language learners find great language teachers around the world.
La Médiathèque, a library specialised in everything you love about France. The Médiathèque offers the largest free access to French materials, in the UK. The library's collections include an impressive stock of French language learning tools, books in English, bilingual texts, French books for beginners, press-cutting files and DVDs with English subtitles. Resources are particularly rich and varied in the fields of cinema, youth literature, gastronomy, Paris and French regions, fine art, fashion, graphic novels, history and the Second World War. The library also provides free access to 1500 online newspapers via its partner, Europresse. Access to the library is free and open to all. To enjoy borrowing rights and other benefits, you can become a member of the Institut français . If you are a student at the Institut français' Language Centre , membership is free!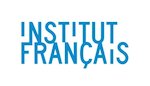 Welcome to Culturethèque, the digital platform of the Institut français in London. On Culturethèque, you can find free online content in French, or about France in English. Read comic books, the latest contemporary fiction, French literature classics, cook books, children's books as well as digitalised versions of rare books from the French Institute's archive. Watch documentaries, plays and animations, and catch up on events you missed at the French Institute. Listen to conferences, audiobooks, or discover the latest in French pop music, or, if you prefer, golden oldies. Learn French with ebooks on grammar, vocabulary and spelling, and worksheets for the classroom. On our blog , find articles and links to free French content. For all this, all you need is internet access, and a device such as a tablet, a laptop or an internet-friendly phone. To become a member of Culturethèque, all you have to do is be in the UK to sign up. Signing up is free and takes less than a minute. With new content every week, over 8000 ebooks, hundreds of documentaries, culturetheque.org.uk is a fun stop-off point for francophiles and French-speakers. Culturethèque keeps its members happy with a fortnightly newsletter of suggested content, and frequent suggestions on social media sites such as Facebook and Twitter .
Network for Languages is committed to excellence in language learning and teaching in all settings, sectors and phases of education.

Lingoo, Language Exchange holidays and paid Host Home stay holidays for children organised directly between families
don Quijote is a leading network of schools teaching Spanish in Spain & Latin America. Quality courses are available to students of all levels of Spanish and range from 1-48 weeks with start dates every Monday throughout the year. Accommodation packages are available with all courses."

Film Education is a charity funded by the UK film industry. It promotes the use of film within the UK national curriculum.

With Learn French Fast, find audio and video lessons for learning how to speak French!
ELT experiences
For teachers of English, we are constantly reviewing approaches and techniques as an alternative to commonly predicted forms of teaching and we sometimes have to incorporate more experimental styles of language education.
Alice's Posterous
Alice Ayel is mum, teacher of Modern Languages, web 2.0 enthusiast, keen cook, eager member of choir. You will find her attempt to use web 2.0 tools in her teaching and to enthuse my students, recipes, singing news, film reviews, unusual stuff,...
TEFLtank.com A blog for all TEFL teachers who are looking for lots of ideas and resources to help to improve lessons.
LanguageCourse.net have helped over 40,000 students to choose the right language school for them.