Teachers' home page
English resources for teenagers. Grammar, speaking, pronunciation, listening, reading and writing activities in print, audio and video format.
English magazines
Current issues out now!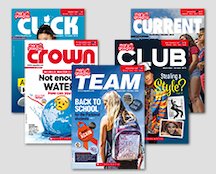 Take our thirty second survey!
Free EFL news articles and audio
The iPhone is 10 years old

What can the new iPhone X do?