English resources for teenagers. Grammar, speaking, pronunciation, listening, reading and writing activities in print, audio and video format.
English magazines
November / December issues out now!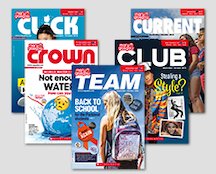 Take our thirty second survey!
New Mary Glasgow videos!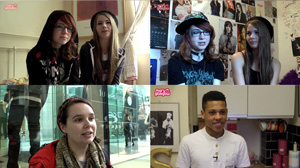 Film and cinema
Beginner level (A1)
To be different, you have to be brave
Intermediate level (B1)
CLUB Guide to Birmingham
Upper-intermediate level (B2)
The Weird Foods Brits Love
Advanced level (C1)
Free EFL news articles and audio
Doctor Who

Happy 50th birthday!
More news
Watch what your students can do on this website