Teachers' home page
English resources for teenagers. Grammar, speaking, pronunciation, listening, reading and writing activities in print, audio and video format.
English magazines
Current issues out now!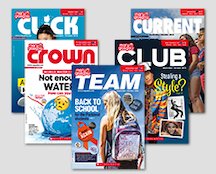 Take our thirty second survey!
Free EFL news articles and audio
What's wrong with the whales?

Six whales are dead on British beaches.
Watch what your students can do on this website