Welcome to Language Lab

Open the Language Lab: I'm a teacher! | I'm a student!
Language Lab for teachers:
Boost your students' skills with brand new online learning units to accompany every magazine! Easily monitor and assess students' learning in the class or at home with Language Lab, our new Learning Management System included free with every subscription.
Teachers can:
extend students' comprehension, grammar and vocabulary skills with carefully levelled learning units
monitor and keep a record of students' progress in class and at home
save time with an automated marking system
create classes and assign homework via an easy-to-use system.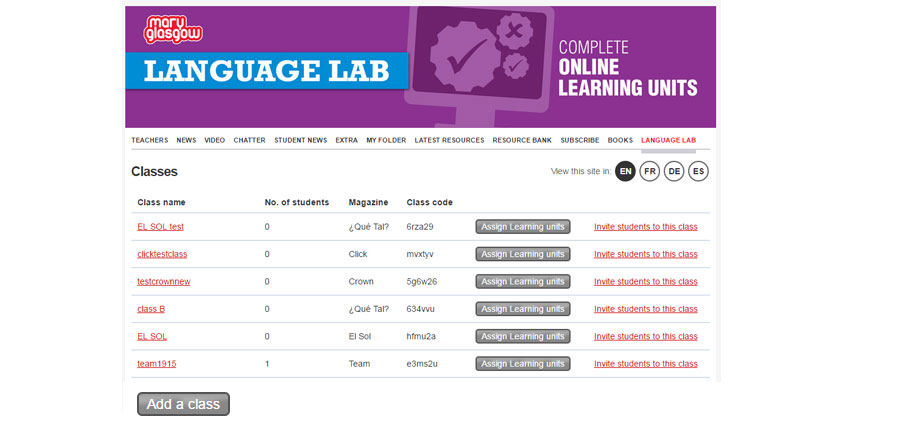 Watch our tutorial
Language Lab for students:
Students can:
measure their own progress through graded activities and quizzes
work through learning units at their own pace at home or in class
consolidate and extend their learning through video comprehension tasks and listening tracks.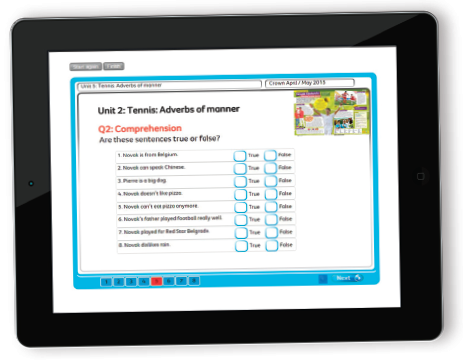 Try it out!
or
Login to your existing account.